CWC23 Semi-final: Shami bowls India to fourth World Cup Final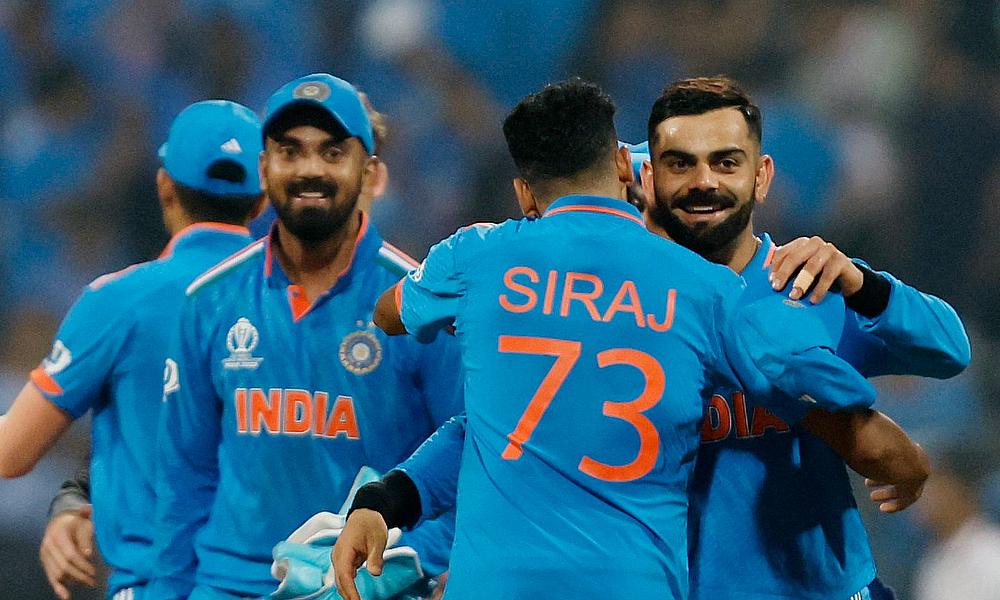 India's Virat Kohli celebrates with Mohammed Siraj after winning the match
©REUTERS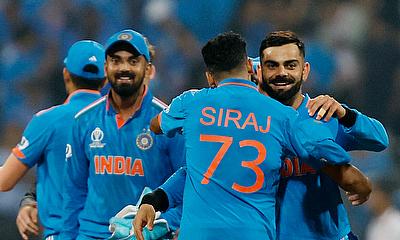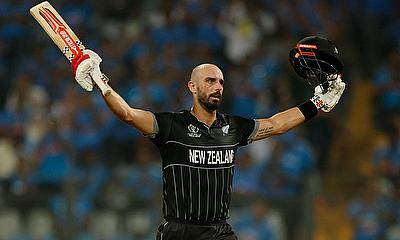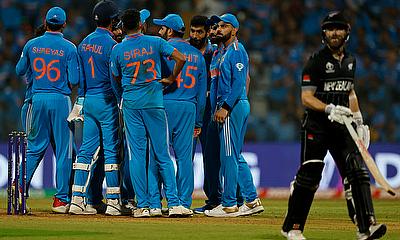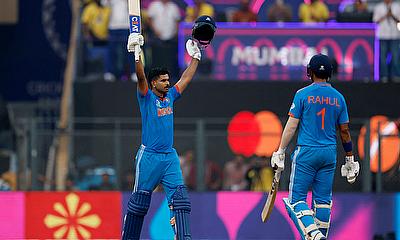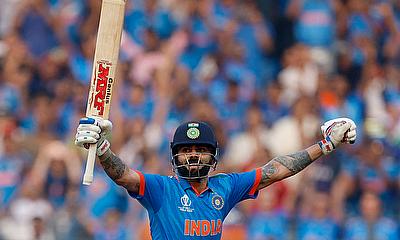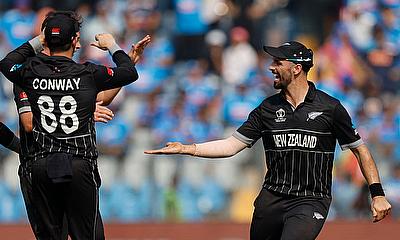 India are through to the final as they crushed New Zealand by 70 runs in the semi-final 1 of the ICC Men's Cricket World Cup 2023.
Match Summary
India vs New Zealand, 1st Semi-Final (1st v 4th), ICC Cricket World Cup
India 397/4 (50 ov)
New Zealand 327/10 (48.5 ov)
Result - India won by 70 runs.
The game took place at the Wankhede Stadium in Mumbai and it was a cracker of a game. Batting first, after winning the toss, India posted a total of 397 for four. Kiwis batted their hearts out but managed just 327 runs.

Indian captain Rohit Sharma (47:29b, 4x4, 4x6) yet again was at his aggressive best. He took his team off the flying start yet again and added 72 runs for the opening partnership with Shubman Gill (80:66b, 8x4, 3x6). After the captain was back in the hut, Virat Kohli (117: 113b, 9x4, 2x6) and Gill took charge and solidified India's position. The young batter retired hurt and after that, Shreyas Iyer (105:70b, 4x4, 8x6) did the carnage. KL Rahul (39 not out:20b, 5x4, 2x6) played a vital cameo in the end that powered India to the gigantic total of 397 runs.

New Zealand didn't have a great start as they lost both Devon Conway (13:15b, 3x4) and Rachin Ravindra (13:22b, 3x4) for just 39 runs. After that Kane Williamson (69:73b, 9x4, 1x6) and Daryl Mitchell (134:119b, 9x4, 7x6) troubled Indian bowlers a lot. The duo added 181 runs for the third wicket before the captain was back in the hut. India made a comeback but Mitchell along with Glenn Phillips (41:33b, 4x4, 2x6) kept New Zealand in the hunt. Mohammed Shami picked up a seven-wicket haul and helped India win the game by 70 runs.
Match Stats
India Fall of wickets: 1-71 (Rohit Sharma - 8.2 ov), 2-327 (Virat Kohli - 43.6 ov), 3-381 (Shreyas Iyer - 48.5 ov), 4-382 (Suryakumar Yadav - 49.1 ov)
New Zealand Fall of wickets: 1-30 (Devon Conway - 5.1 ov), 2-39 (Rachin Ravindra - 7.4 ov), 3-220 (Kane Williamson - 32.2 ov), 4-220 (Tom Latham - 32.4 ov), 5-295 (Glenn Phillips - 42.5 ov), 6-298 (Mark Chapman - 43.5 ov), 7-306 (Daryl Mitchell - 45.2 ov), 8-319 (Mitchell Santner - 47.5 ov), 9-321 (Tim Southee - 48.2 ov), 10-327 (Lockie Ferguson - 48.5 ov)


Playing XI
INDIA - Rohit Sharma(C), Shubman Gill, Virat Kohli, Shreyas Iyer, KL Rahul(WK), Suryakumar Yadav, Ravindra Jadeja, Jasprit Bumrah, Mohammed Shami, Kuldeep Yadav, Mohammed Siraj
NEW ZEALAND - Devon Conway, Rachin Ravindra, Kane Williamson(C), Daryl Mitchell, Mark Chapman, Glenn Phillips, Tom Latham(WK), Mitchell Santner, Lockie Ferguson, Tim Southee, Trent Boult


Match Details
Date - 2023-11-15 08:30:00
Venue - Wankhede Stadium, Mumbai
Toss - India elected to bat
Umpires - Richard Illingworth (England), Rod Tucker (Australia), Joel Wilson (West Indies TV)