CPL 2023 Match 27: Jamaica Tallawahs beat St Kitts & Nevis Patriots by 57 runs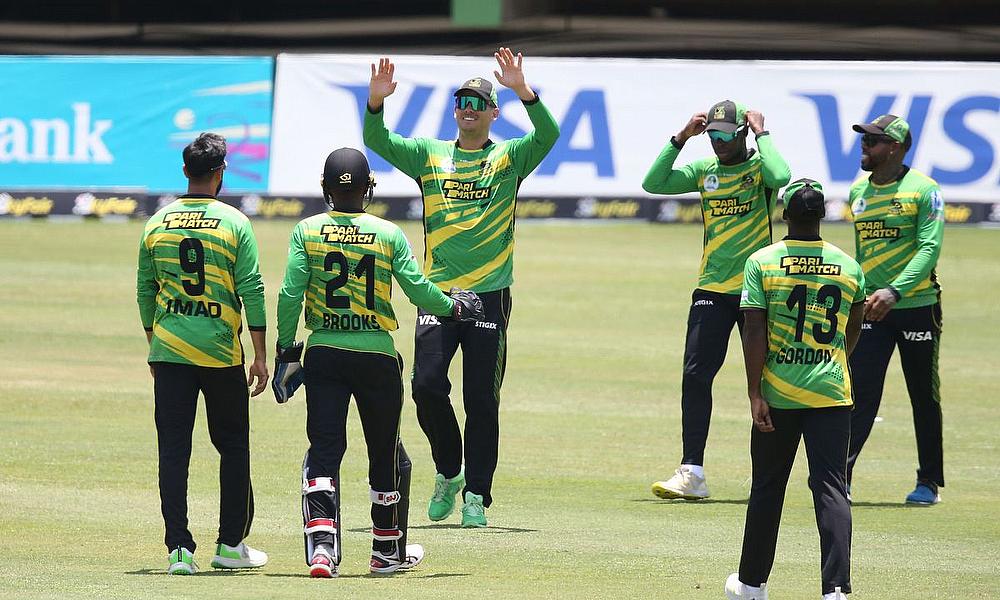 Jamaica Tallawahs players celebrate the wicket of Evin Lewis of St Kitts and Nevis
©CPL via Getty Images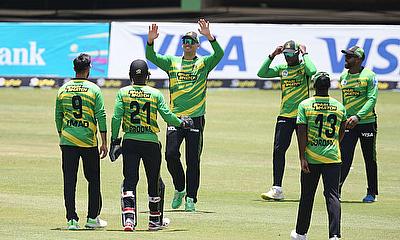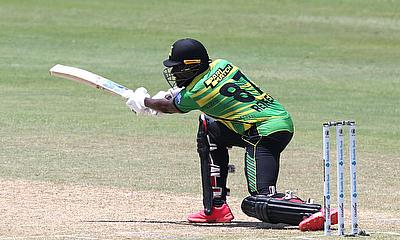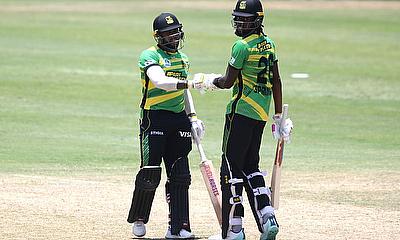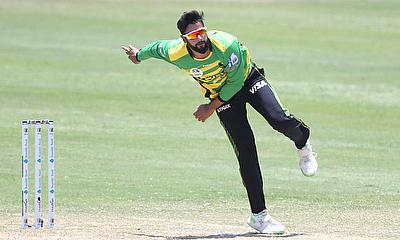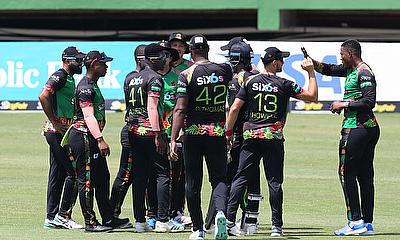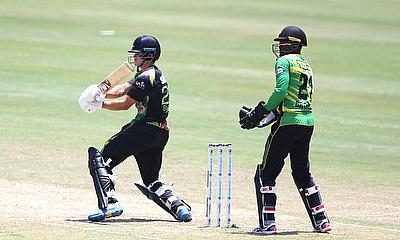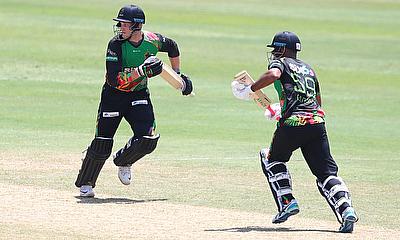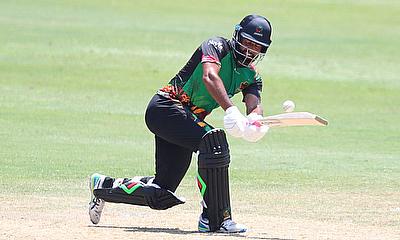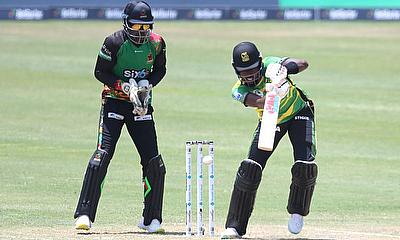 Jamaica Tallawahs earned a vital 59 run victory over the St Kitts & Nevis Patriots to ensure they remained in contention for the 2023 Republic Bank Caribbean Premier League (CPL) Playoff stage next week.
Match Summary
Jamaica Tallawahs 178/7 (Springer 38, Allen 33; Nedd 2/25, Linde 2/33)
St Kitts & Nevis Patriots 119 (Cariah 65, Smeed 13; Amir 4/19, Wasim 3/25)
Jamaica Tallawahs won by 59 runs
The Tallawahs won the toss and chose to bat first, despite losing early wickets to the spin of Ashmead Nedd and George Linde, a 62 run seventh wicket partnership between Shamar Springer and Fabian Allen hauled the side to a formidable 178/7 after 20 overs.
Despite a valiant 65 from Yannic Cariah, St Kitts & Nevis Patriots were bowled out for 119, Mohammad Amir taking 4 wickets in a brilliant spell and ensuring the Tallawahs won by 59 runs.
The Jamaican franchise were restricted in the PowerPlay by the bowling of Sheldon Cottrell and Ashmead Nedd, with the latter taking the wickets of Brandon King and Kirk McKenzie to leave the Tallahwahs reeling at 31-2 at the end of the powerplay. When spinner George Linde took two wickets in successive deliveries in the following over, the Tallawahs found themselves in crisis at 34-4.
However Raymon Reifer, Shamar Springer and Fabian Allen would all contribute with runs for the remainder of the innings, as the Tallawahs scored 72 runs from the final 5 overs to reach 178/7. The Patriots fell behind the over rate and were given a red card for the final over, with Cariah leaving the field.
The Patriots lost their experienced openers Evin Lewis and Andre Fletcher in the PowerPlay, while big hitters Will Smeed and Sherfane Rutherford would lose their wickets shortly afterwards, with Mohammad Amir and Imad Wasim bowling superbly. Yannic Cariah would score 65 off just 40 balls, his highest score in T20 cricket, but it was to be in vain as the Patriots were bowled out for 119, ending their CPL campaign with a 59 run loss.
Jamaica Tallawahs return to CPL action tomorrow morning where they will be taking on the Saint Lucia Kings.
Match Stats
Jamaica Tallawahs Fall of wickets: 1-7 (Brandon King - 1.4 ov), 2-9 (Kirk McKenzie - 3.4 ov), 3-32 (Alex Hales - 6.3 ov), 4-32 (Imad Wasim - 6.4 ov), 5-65 (Shamarh Brooks - 10.6 ov), 6-107 (Raymon Reifer - 15.1 ov), 7-169 (Shamar Springer - 19.3 ov)
St Kitts & Nevis Patriots Fall of wickets: 1-4 (Evin Lewis - 1.3 ov), 2-14 (Andre Fletcher - 2.5 ov), 3-39 (Will Smeed - 6.4 ov), 4-40 (Sherfane Rutherford - 7.1 ov), 5-84 (Corbin Bosch - 13.6 ov), 6-104 (George Linde - 15.6 ov), 7-119 (Benny Howell - 16.6 ov), 8-119 (Yannic Cariah - 17.1 ov), 9-119 (Oshane Thomas - 17.3 ov)
Playing XIs
Jamaica Tallawahs: Shamarh Brooks(WK), Alex Hales, Brandon King(C), Kirk McKenzie ;Imad Wasim, Fabian Allen, Raymon Reifer, Shamar Springer, Mohammad Amir, Chris Green, Nicholson Gordon
St Kitts & Nevis Patriots: Andre Fletcher(WK), Evin Lewis(C), Sherfane Rutherford, Will Smeed, Corbin Bosch, George Linde, Benny Howell, Oshane Thomas, Yannic Cariah, Sheldon Cottrell, Ashmead Nedd
Match Details:
Date: Saturday, September 16, 2023 15:00
Venue: Providence Stadium, Guyana, Providence
Toss:Jamaica Tallawahs elected to bat
Officials: Umpires: Gregory Brathwaite(West Indies) Patrick Gustard(West Indies) Carl Tuckett (West Indies TV)
Match Referee: Michael Ragoonath (West Indies)
© CricDirect2023